Did you know that 75% of people develop hemorrhoids at some stage in their life and that by the age of fifty,  50% of people have had a hemorrhoid at least once?  1 in every 26 people have hemorrhoids.  10.4 million people in the USA alone have Hemorrhoids!
With some simple lifestyle changes and an all natural oil called H-Hemorrhoids, you too can heal your Hemorrhoids in no time at all.
Read More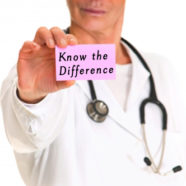 It is very common for Hemorrhoids to be confused with an anal fissure.  Unfortunately, when this happens you are using the wrong medications to treat the problem.   The first step to treating the problem is to get a proper diagnosis to know exactly what you have.  
In my case I was being treated for hemorrhoids when I actually had an anal fissure.  This misdiagnosis cost me weeks of additional pain and discomfort because I was given the wrong medication to treat the problem.  
Read More