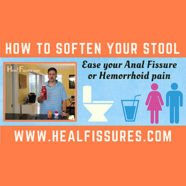 How to heal from an Anal Fissure or Hemorrhoids is a question you are likely looking for an answer to just like I was in 2011 when I had an anal fissure.  
You will need to know how to soften your stools & avoid constipation if you are going to heal.
The H-Fissures oil that I used will heal your anal fissure, but what about all of the pain you are going through every time you have a bowel movement?  
Read More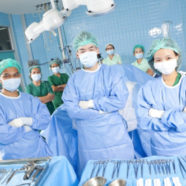 If you are considering having surgery to correct your anal fissure it's probably because you are at a point where you cannot stand the pain you are experiencing every time you have a bowel movement.  I know what you're going through and how you feel.  I've been there.   Surgery is one way to deal with your fissure, but there is also an anal fissure treatment without surgery that will heal your anal fissure.  
Nothing my doctor was prescribing for me was helping, nor working to heal my anal fissure.   I decided to see a specialist and see what my options were to get this problem resolved.  I was given two options.
Read More